Staal Foundation Open Website Development
Staal Foundation Open is a charitable golfing event and part of The Mackenzie Tour PGA TOUR Canada. Founded by four brothers; Eric, Jordan, Marc and Jared Staal. The event annually hosts around 20,000 guests and features celebrity guest appearances throughout the week.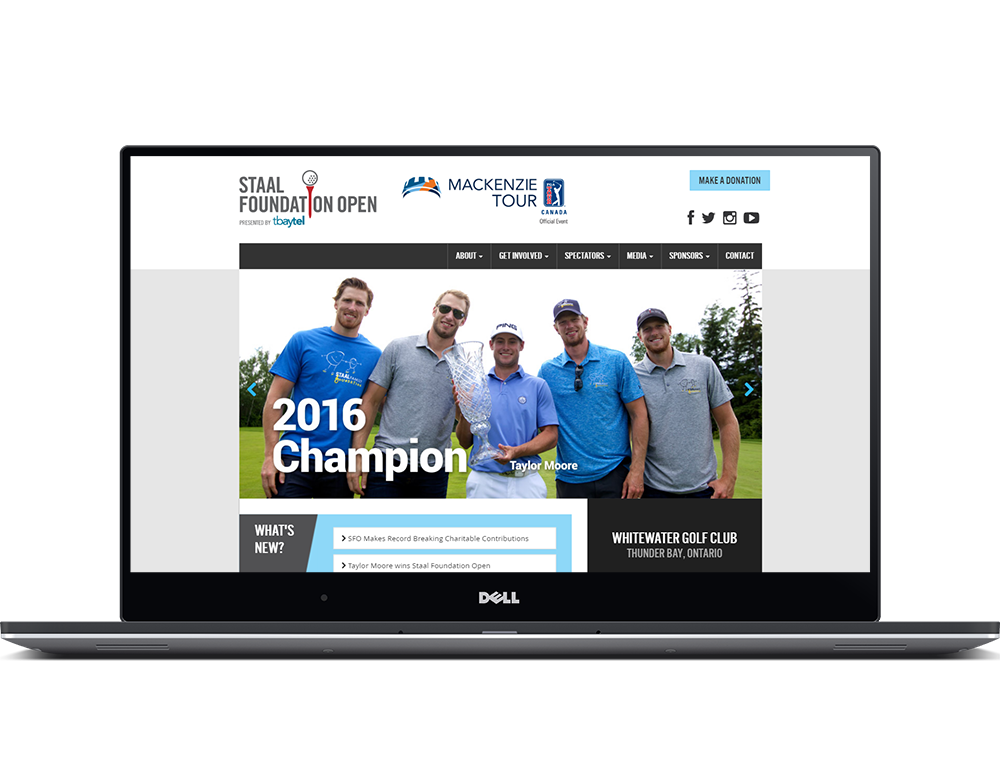 The Challenge

In 2013 Whitewater Golf Course planned to bring a PGA TOUR Canada event (The Staal Foundation Open) to Thunder Bay and asked Sencia to develop the website alongside Generator Advertising. Generator would be providing the overall design and assist with content and marketing efforts, while Sencia worked on bringing the website to life using SIMS CMS and custom programming.
---
The Approach
Once Generator had finalized the design for Staal Foundation Open, Sencia was able to begin cutting the website (making it functional). A number of custom forms were developed to ease the process of; purchasing tickets, volunteering, sponsoring and donation. Collected data would automatically populate into excel sheets, which made it easy for event organizers to keep track of important data and statistics.
Alongside the website, Sencia developed a custom ticketing system for Staal's event using our data management system Sencia Track. Sencia Track would generate unique QR codes for each ticket that would be scanned with a USB scanner and seamlessly updated in the system during the event. By using this system, Staal was able to collect valuable statistics, such as how many people attended each day or how often weekly ticket holders passed through.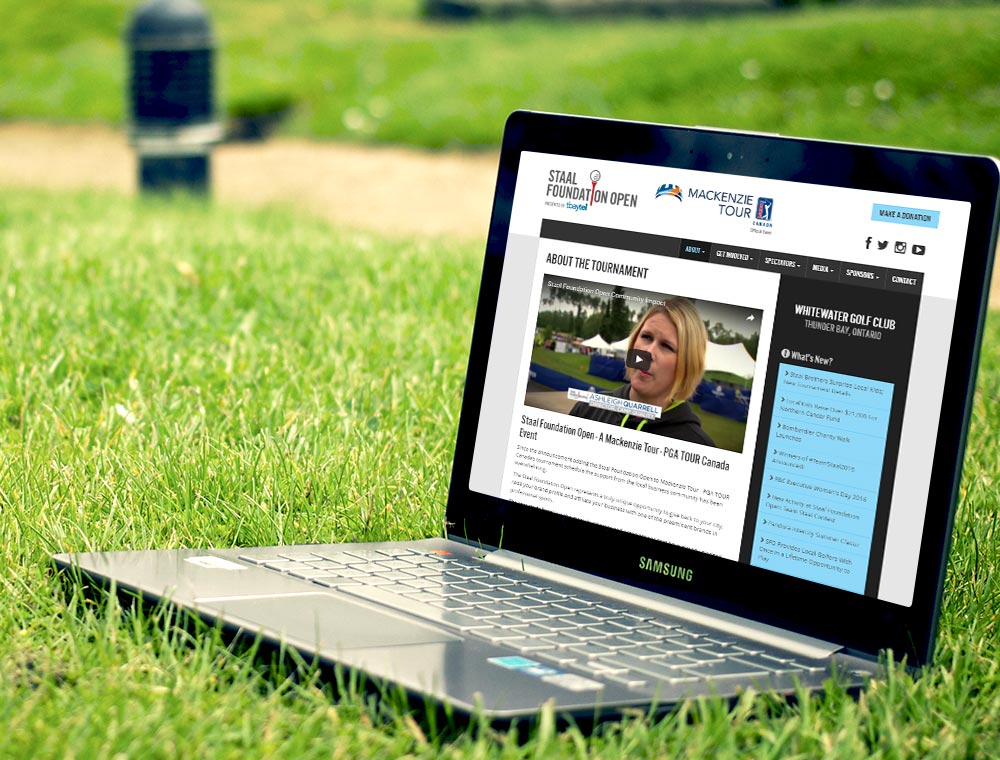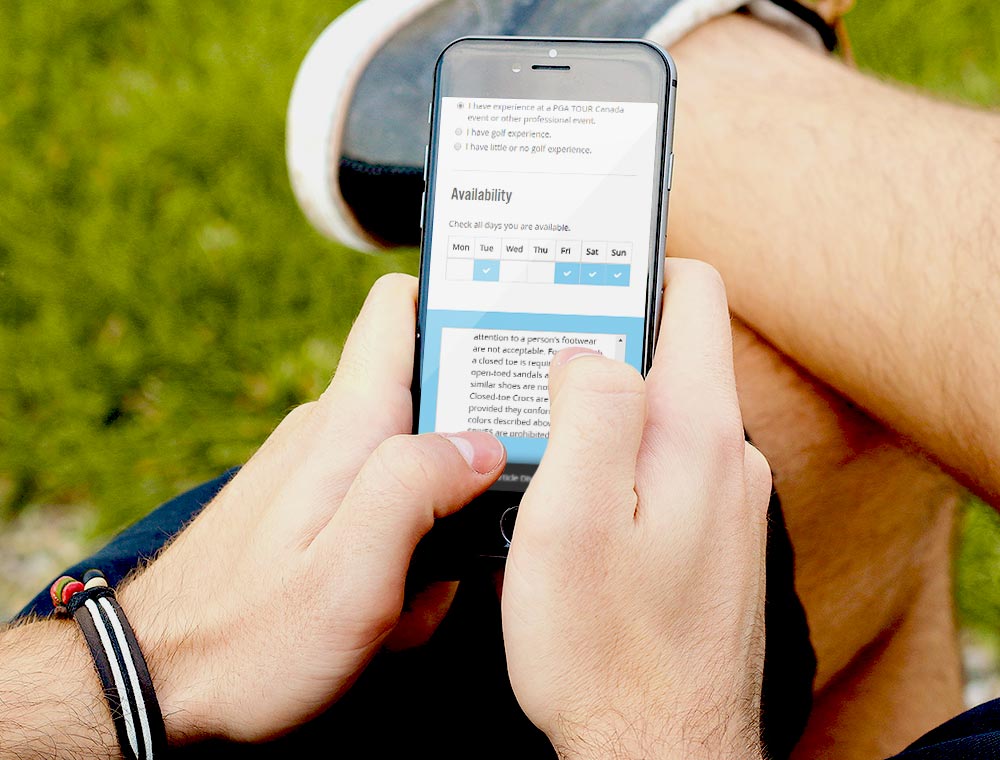 ---
The Result
Staal Foundation Open officially announced its website on April 16th, 2014 during a press release. The website's launch marked the opening of online ticket sales and volunteer applications. Tickets scanned upon entering the event were tracked and managed through our custom-built ticketing system.
In its first year, the Staal Foundation Open successfully raised $112,000 in donations for Camp Quality Northwestern Ontario, Northern Ontario Families of Children with Cancer and the Thunder Bay Regional Health Sciences Foundation Exceptional Cancer Care Campaign.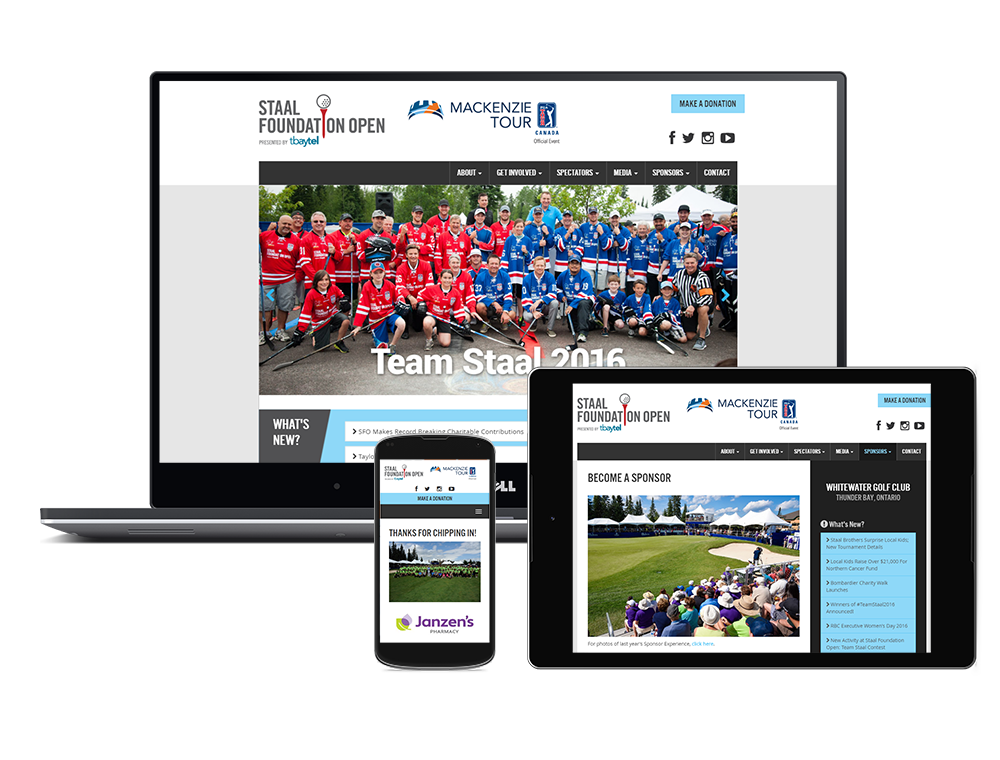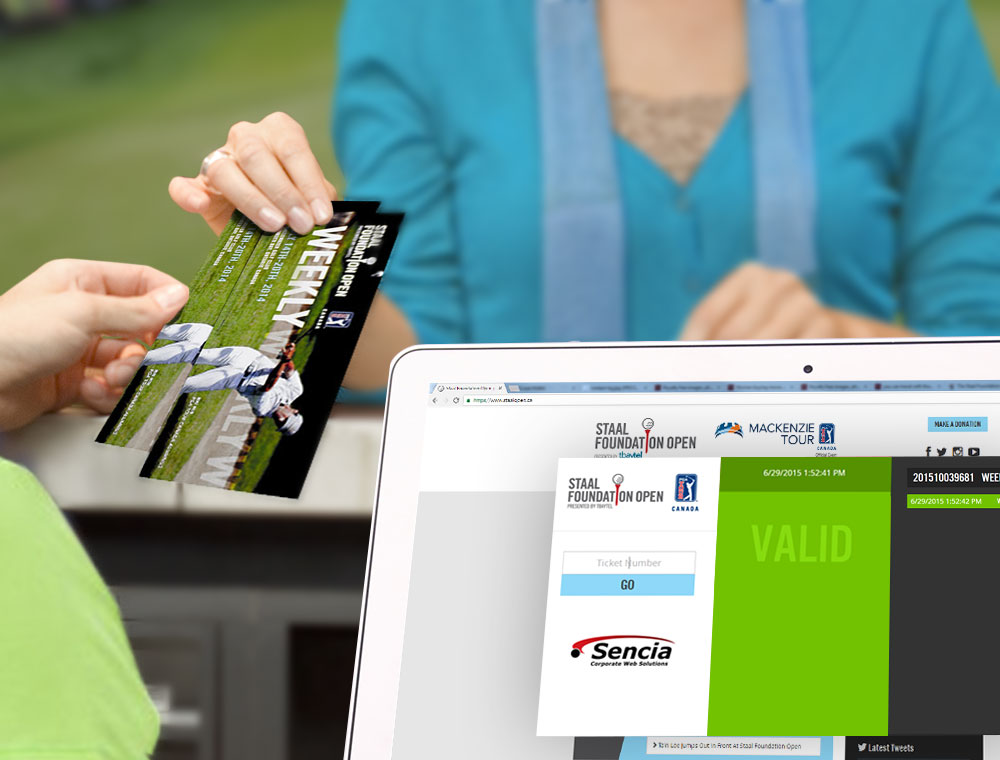 Scope of Work
Website Development, Responsive

Social Feeds

Volunteer Form

Caddie Form

Player Billeting Application Form

Monday Qualifier Form

Online Ticket Sales

iGallery Module