Our products can power and fuel your online business.
Advanced online editing that's easy to understand and makes updating your website a breeze! Powerful tools to help teach and train your employees online. A secure environment to share and manage important files and documents. Innovative solutions to track and manage valuable website data. Our licensed software applications will seamlessly integrate with your website and provide you with information-rich data on demand.
Learn About Our Products:

Learning Management
Informetica delivers a total corporate training management system for large or small businesses, featuring intelligent training features.

Content Management
SIMS is a robust Content Management System that allows you to take control over updating your website without technical know-how.

Data Management System
Sencia Track can manage people, places, inventory — basically anything that can be stored in a database. Keep track of all your info in one spot.

Secure Document Sharing
DocShare is a Secure Document Storage System that allows you to securely and easily store, manage and share files with team members no matter where they are.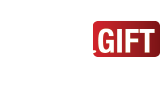 A Gift Card & Loyalty Card System
MySmartGift is a gift card and loyalty card system built for businesses. Gift/Loyalty cards are an excellent way to promote your brand and increase sales.