Lowerys provides office supplies, photocopying and printing services in Thunder Bay, Kenora and Fort Frances. They also feature an executive boardroom, a café (Scribbles) and Kakabeka Crystal spring water.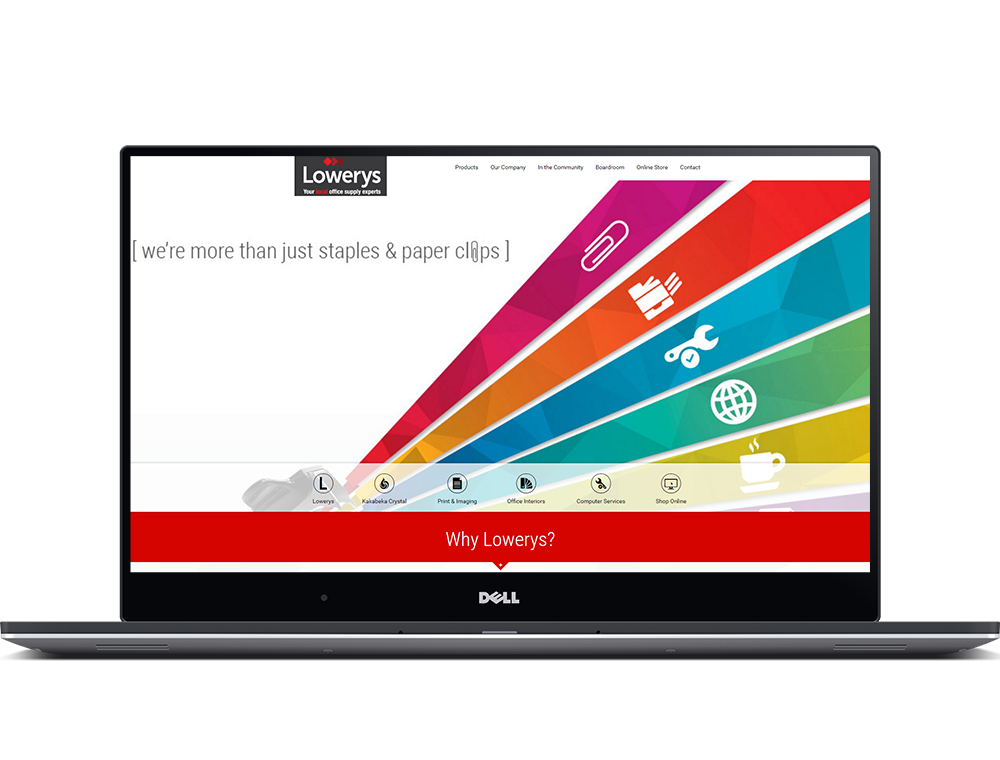 The Challenge

Lowerys wanted to redesign their website and approached Sencia to help. Lowerys provided the design through its own source while Sencia was to host it and manage the development of the website on the SIMS Content Management System. Of highest priority was security, usability and fluid experience.
---
The Approach
The Lowerys website was a collaborative project where Lowerys supplied the website design and Sencia handled; hosting, website development and provided assistance with content insertion. Lowerys website was developed on the SIMS content management system, which provides powerful security features, daily and weekly backups and fast local support. The website's content was designed to be playful and interactive with expandable sections, large scrolling backgrounds and inviting, easy-to-read content.
---
The Result
Lowerys launched its redesigned website in December 2015. Their website features full-width page banners and icon-based navigational links to their top products and services, such as; printing, Kakabeka Crystal and their online office supply shop. Page layouts are interactive with collapsible content sections and slide-down forms such as in their "book the boardroom" form.
"The Lowerys website looks great. It definitely is easy to find what I'm looking for."

Anon, Lowerys Customer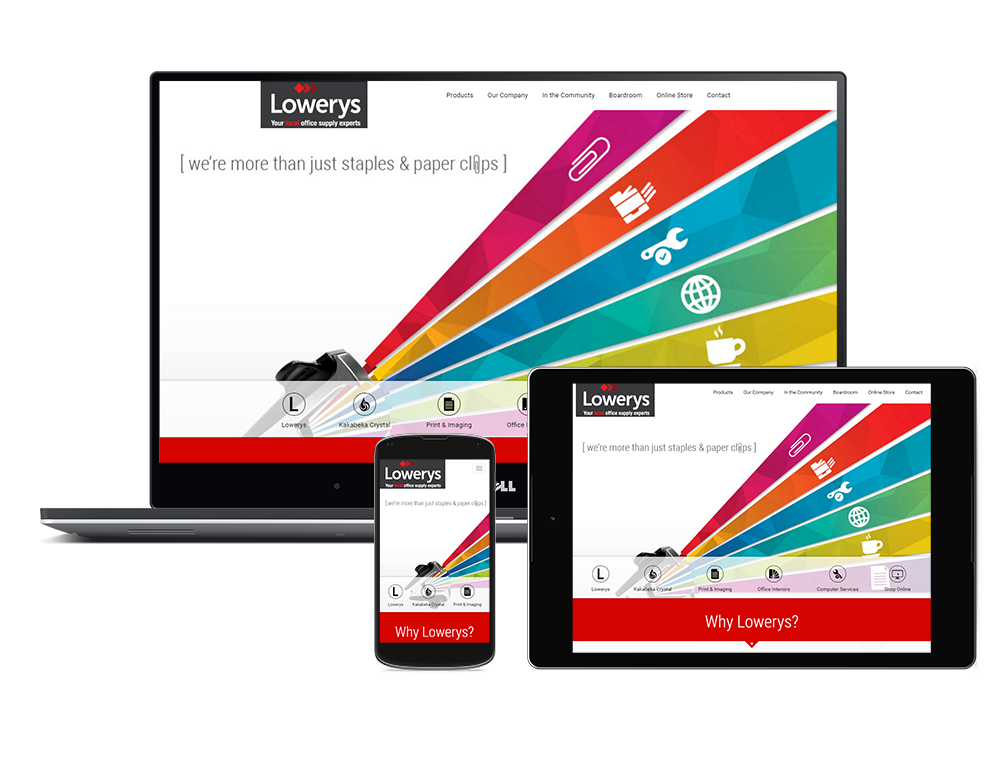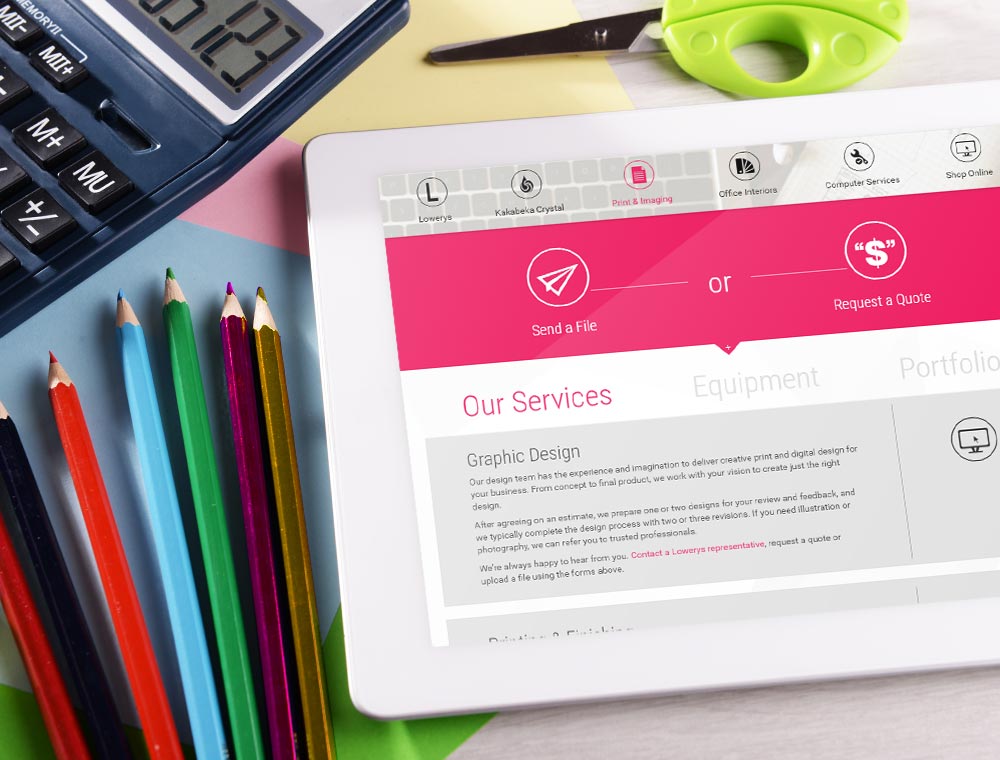 Scope of Work
Website Development, Responsive

Content Design & Insertion

Collapsible Content Sections

Content Insertion & Layout

Online Request Forms