Janzen's Pharmacy Web Design & Development
Janzen's is a local pharmacy with five locations across Thunder Bay, Ontario and is one of the largest independent pharmacies in Canada. They've been helping keep our community healthy and strong for over 100 years!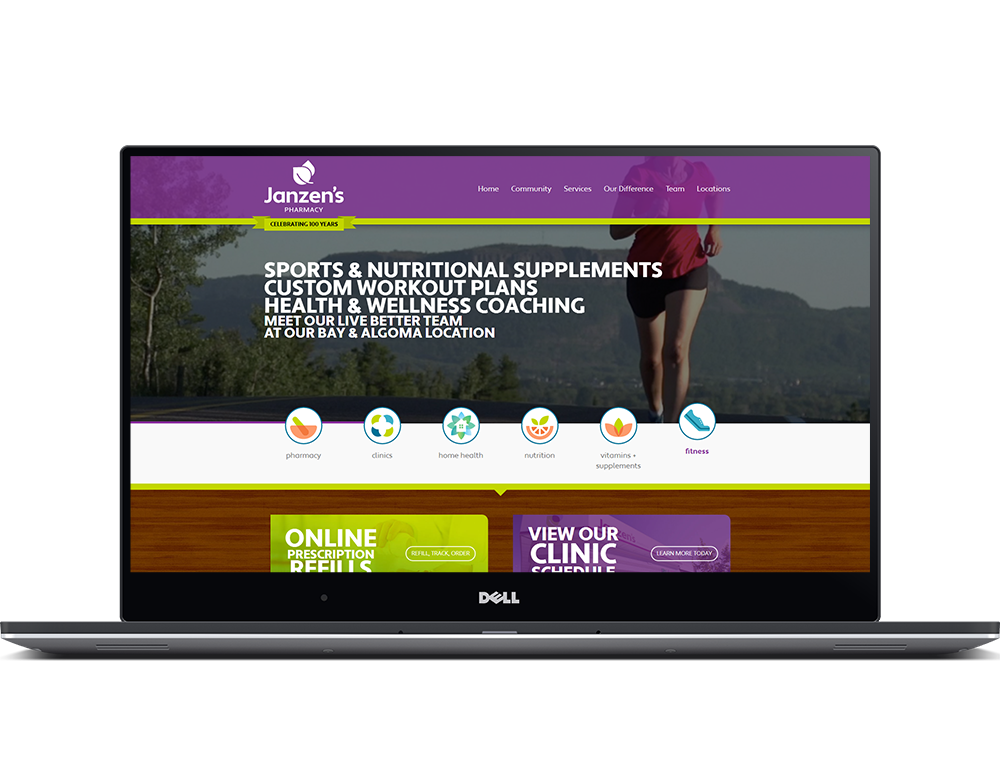 The Challenge

Janzen's was celebrating an incredible milestone, 100 years in service! Such an occasion kick-started a host of celebrations, including a redesign of their website. They wanted something a bit more personalized that reflected the appearance of their newest interior design which featured a dark and earthy wooded look, soft curves and the vibrant purple and green from their logo.
---
The Approach
Sencia's web designers began work on a look inspired by Janzen's most recent interior design. The design would incorporate rich, warm hues mixed with the vibrant purple and green of their current branding. We ended up with a design that would become easy to navigate and leave an impression that inspires and energizes their visitors.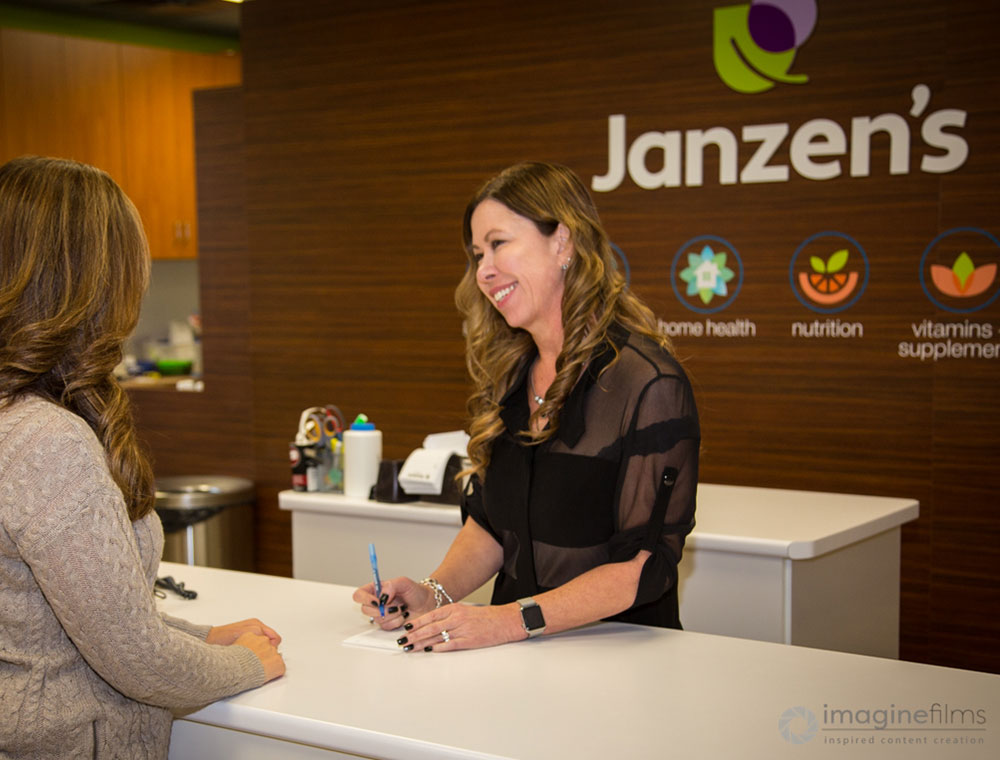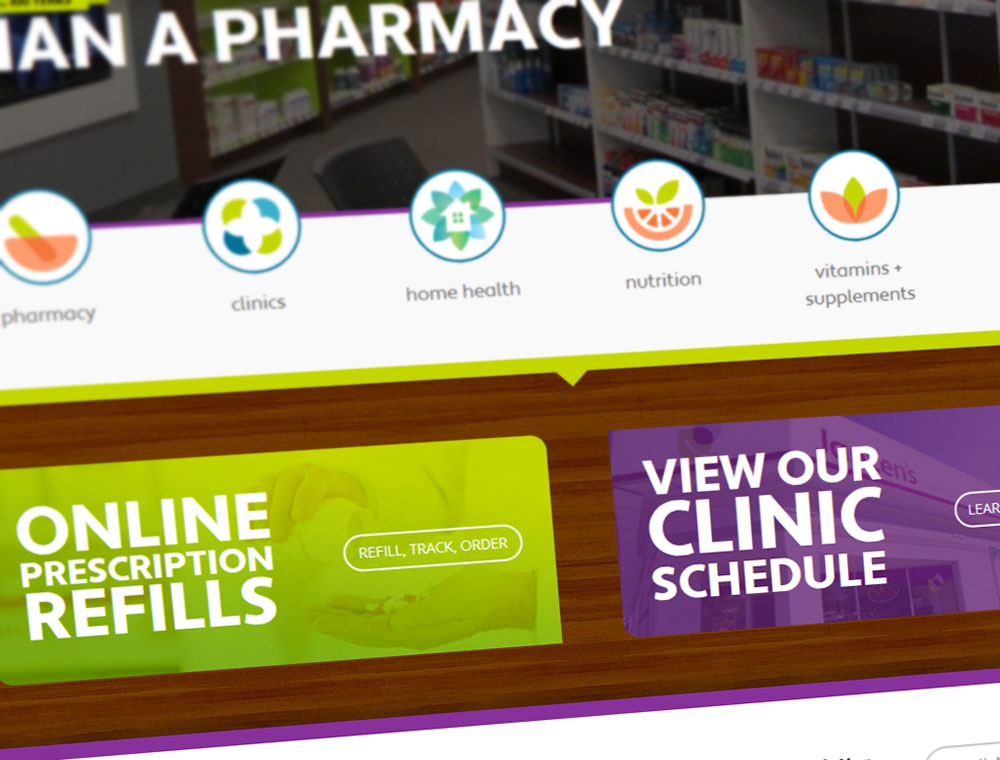 ---
The Result
Janzen's Pharmacy launched its new website in October 2016 and was well received by many. The vibrant and earthy look reflects much of what Janzen's represents - nature, health, happiness and a strong community.