Nokiiwin Website Design & Development
Nokiiwin Tribal Council works in unity with six First Nations to enhance the growth and prosperity of their members. Their focus is on; Justice, Health & Wellness, Community Development, Resources, Education and Community Events.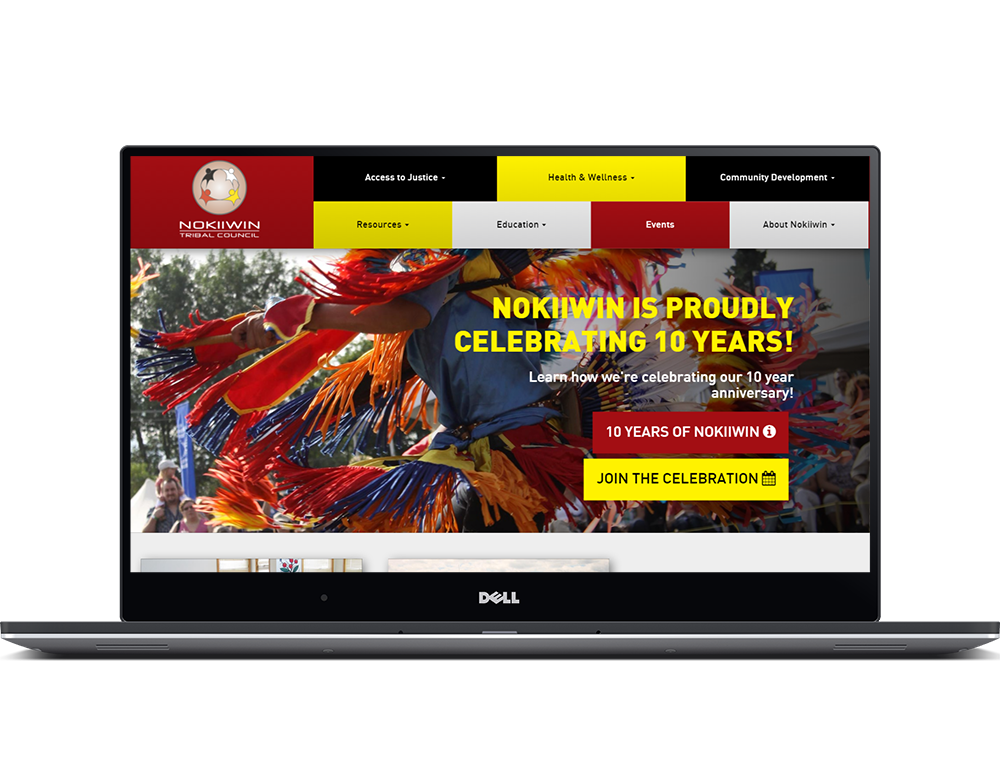 The Challenge

Nokiiwin Tribal council, originally contacted us in 2009 to discuss the design and development of their new website - a splash page and full website was soon after launched in early 2010. Three years later in 2013 we were contacted to create a new design for their website.

Another three years later, in 2016 Nokiiwin was ready to redesign again as a celebration of their 10 year anniversary! The challenge, however, was that they wished to launch on their anniversary, which was only one month away and much of the content would be revised and restructured.
---
The Approach
With a tight one month deadline, our project manager got started right away, taking notes on their project requirements. Nokiiwin's staff worked on generating, gathering and revising content as our web designers worked on a concept. Content was added throughout the development process as everyone worked on meeting scheduled milestones to complete the project. The process was smooth and swift - a beautiful example of how our staff and clients can work so well together in collaborative determination.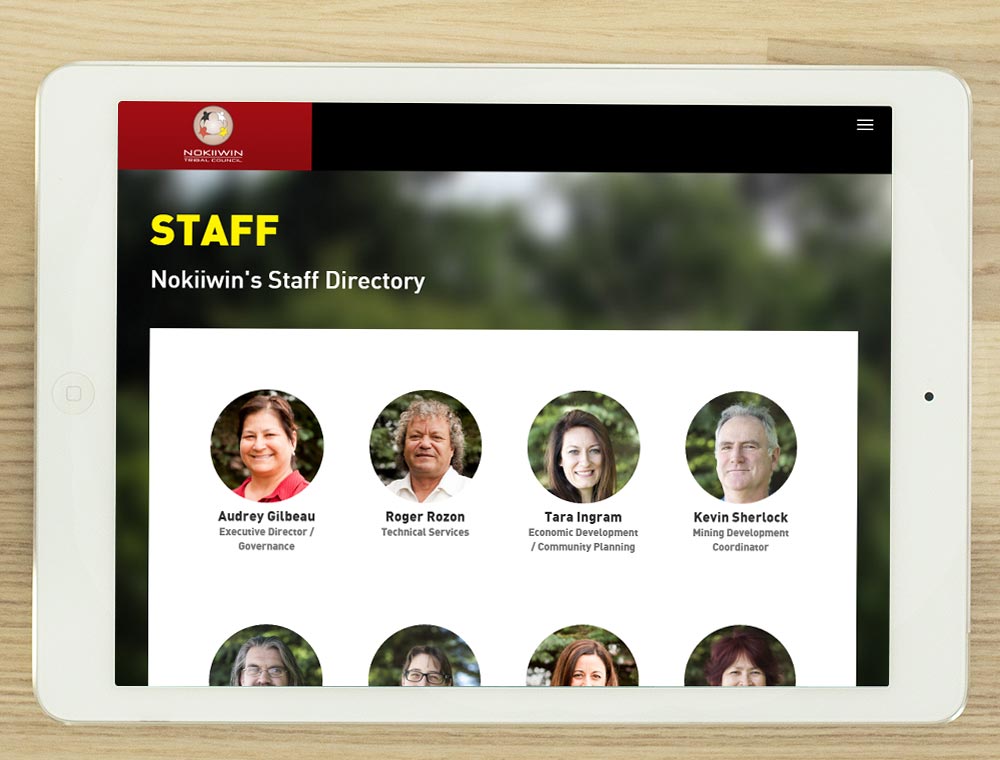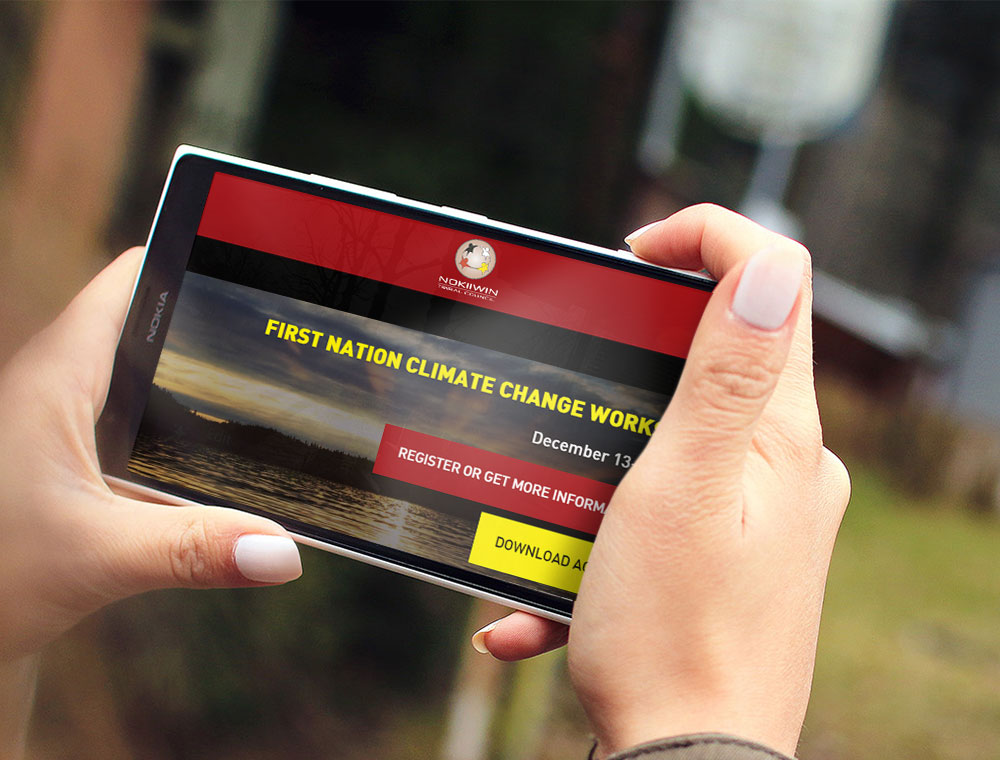 ---
The Result
Nokiiwin's new website was launched during their 10 Year Celebration event on August 18th, 2016 at the Nokiiwin Council Office on 292 Court Street South, Thunder Bay, Ontario. Their celebration included a reflection on their initiatives and was an appreciation to their partners who have contributed to the success of their member First Nations.
"I like the map of the communities on the opening page
– a good visual of who we serve."

Lisa Primavesi
Education Navigator, Nokiiwin Tribal Council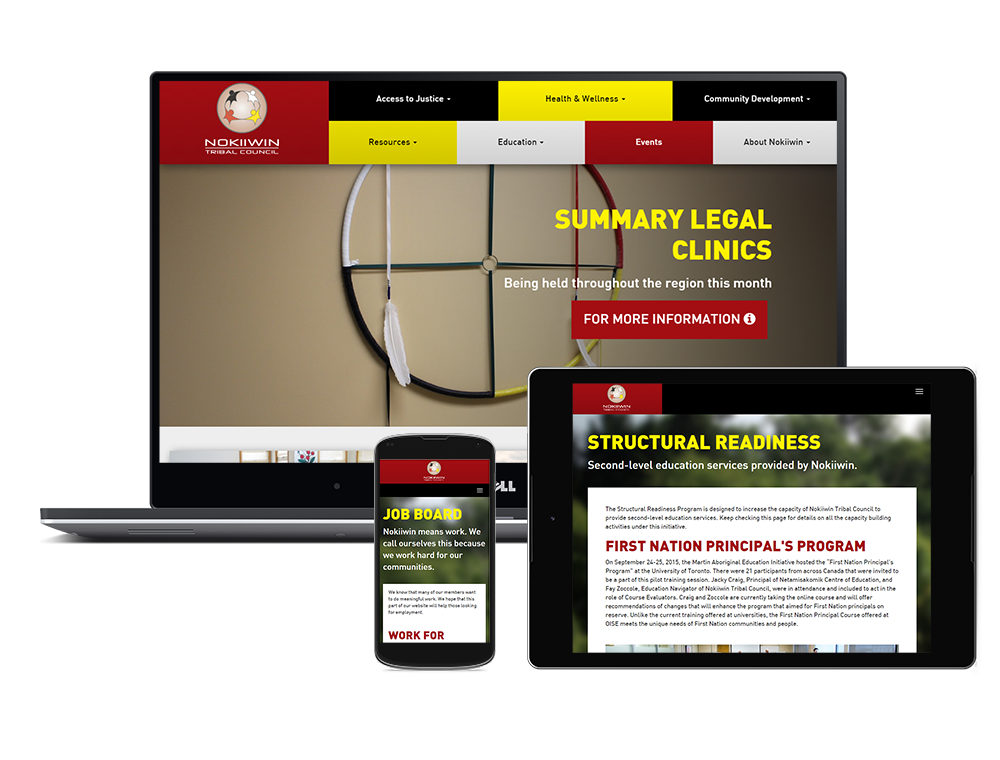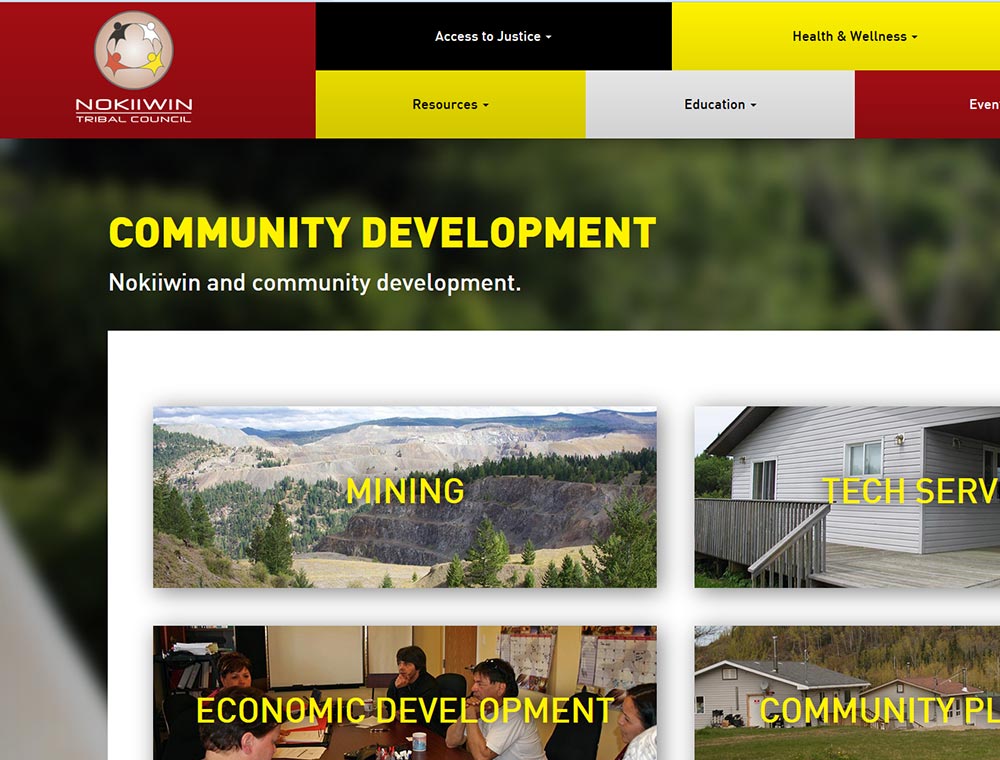 Scope of Work
Website Design, Redesign

Website Development, Responsive

Content Insertion & Design

Brand Integration

1 Month Deadline